The white bicycles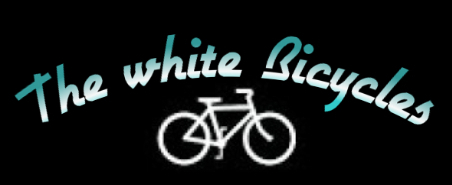 The White Bicycles are a quartet featuring guitar, keyboards, drums and electric bass plus vocals. Their repertoire taps into the 60's vibe from classic popular songs from the decade or classic theme tunes from TV and Film.
Ever growing repertoire includes the following:
Itchycoo Park – The Small Faces
A Whiter Shade of Pale – Procul Harum
Paint it Black – The Rolling Stones
Lucifer Sam – Pink Floyd
All Day and All of the Night -The Kinks
Flowers in the Rain -The Move
Light my Fire – The Doors
Joe 90 Theme tune
I'm Into Something Good -Herman's Hermits
Bus Stop -The Hollies
I'm A Believer – The Monkees
All My Loving – The Beatles
Substitute -The Who
The Seeker – The Who
I Like it – Gerry and the Pacemakers
Waterloo Sunset – The Kinks
Brown Eyed Girl – Van Morrisson
and so much more….